Their story begins in 2012, when Birger Vanacker(displayed on the far left) foodie from Belgium, goes on a holiday to the South of France. Here he is enchanted by the smells of the small picturesque villages in Provence; fields full of fragrant lavender and rosemary, and markets full of herbs and oils. Walking into one of the many shops, he finds himself surprised by the many unique herbs and treats which he has never seen in Belgium. This made Birger decide to open up his own online web shop around one central concept: "taste". Over the years he has opened up a brick and mortar shop which has now grown into an even bigger shop, and a renewed online web shop.

Flavor Shop initially started as an online web shop in 2013, to test whether consumers had any interest in the concept. With the opening of a small shop with limited opening hours in 2014, Birger took the final leap in 2015, by quitting his job so he could fully concentrate on the further development of his shop's concept. In 2016, his original small shop was moved to an even bigger location and in 2018 a completely new online web shop opened together with his new larger shop in Gooik, Belgium.
According to Birger, the strength of the Flavor Shop concept appears to be the combination of the online web shop and his offline shop. They reinforce each other. During some periods, the brick and mortar shop takes the lead in sales completely, and during the current COVID-19 crisis period, the online shop accounts for a large part of the sales.
What motivated Birger to choose a .shop domain?
"The .shop domain name perfectly matches the name of our shop: Flavor Shop. Thanks to the existence of this domain name extension we were able to choose the url: www.flavor.shop. We chose this name when we just started our new online web shop. It is short and easy to remember. Our first domain name used to be: www.theflavorshop.be, which was a lot longer and less user friendly for our customers."
For others who are thinking of starting their own online web shop, Birger would recommend thinking carefully about the choice of name and domain name, in which countries and where you would like to operate, and that you choose the most suitable domain name for you.
A .shop domain extension clearly indicates that you are an online shop, so that the visitor quickly understands that he/she is visiting an online web shop.

Even today there are still a lot of domain name choices in .shop. You are more likely to find the desired name for your online web shop with a .shop, compared to other more fully saturated extensions. The global character of .shop also contributed to his decision to choose this extension.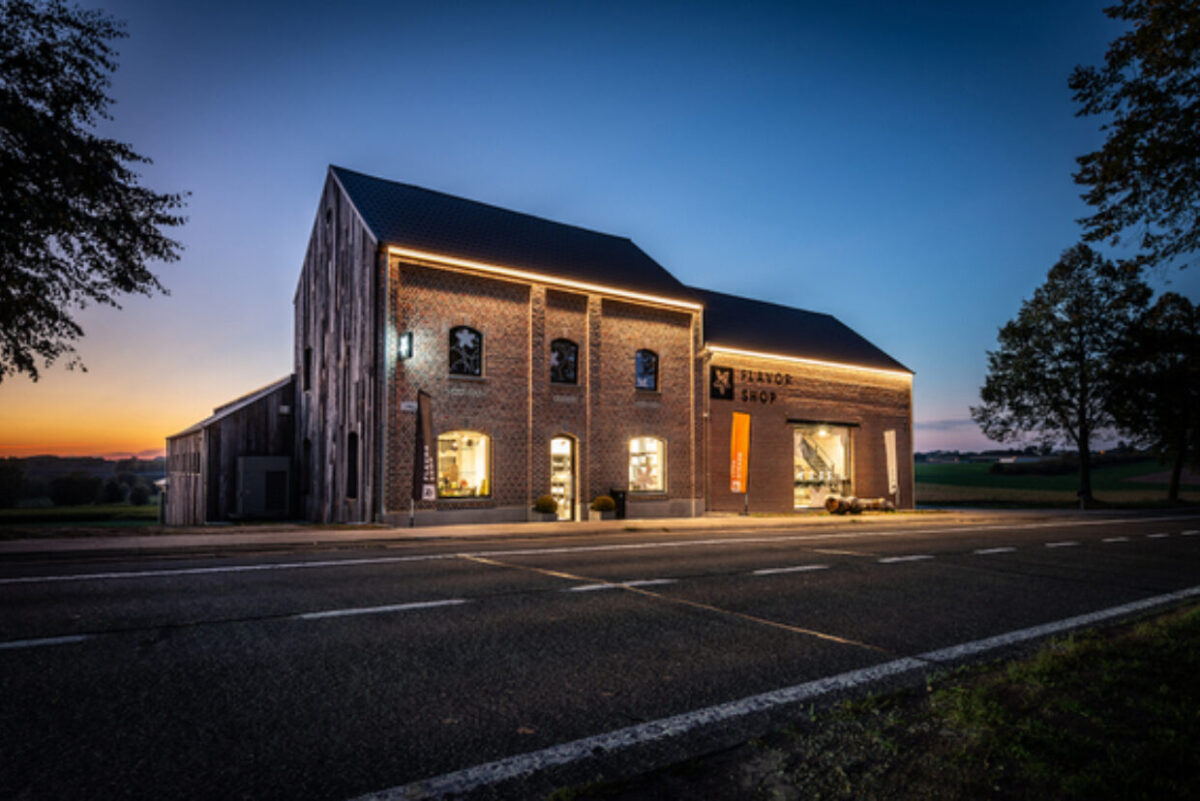 Want to give Flavor Shop a visit? You can find them through their website: Flavor.shop, or by going to their beautiful shop located in Edingsesteenweg 3, 1755 Gooik, Belgium.

Also ready to open up your online web shop with a .shop domain just like Birger? Have a look at the "Search for a Domain" button on get.shop and find your perfect domain today!